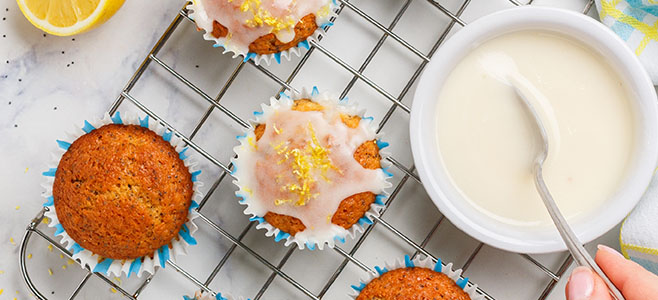 If you love lemon flavor, this bright and silky glaze is for you. Try it over pound cake, blueberry scones, sweetbreads, cakes, cookies, muffins, doughnuts, or any baked treat where you'd like to add some zing! This recipe takes advantage of the whole lemon by using both the zest and juice to intensify the citrusy flavor. This luscious, lemony glaze is quick and easy to make, and will even make a great topping for a creamy cheesecake.
Ingredients:
Directions:
Combine sugar, juice, and zest in a 4-cup glass mixing bowl.
Add butter and microwave on high until butter is melted (about 45 seconds).
Whisk until smooth, ensuring no lumps remain.
Allow to set for five minutes, then pour over whatever baked goods you wish to glaze.