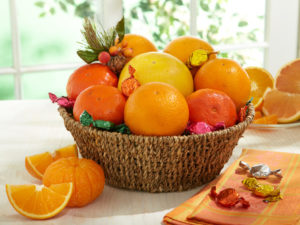 Fruit baskets are great gifts that everyone loves. Baskets are fun gifts for birthdays, anniversaries, and other events such as Valentine's Day; however, they are most often associated with Christmas. Christmas fruit baskets are traditional gifts in many families. These days ordering fruit gifts is easier than ever. You can order fruit baskets online and save time and money. With just a few clicks all of your holiday shopping can be done. Your family and friends will love receiving fresh and delicious citrus fruit and gourmet fruit baskets. Just make sure that you are ordering fruit from a reputable site. This way you can be sure that the fruit will be high quality. Here are some of the best sites to order fresh fruit from:
Hale Groves Fruit baskets from Hale Groves are famous for great quality. Hale Groves is an independently owned grove that has been producing delicious fruit for more than 70 years. Located in the Indian River fruit district in Florida that is known for producing the most delicious oranges, grapefruit and citrus fruit in the country this is the place to get fruit baskets that will wow your loved ones. Budget friendly baskets are available as well as premium baskets filled with gourmet fruit like Honeybells when they are in season. From simple baskets to elaborate gift towers Hale Groves has all the fruit basket gifts you need for the holidays.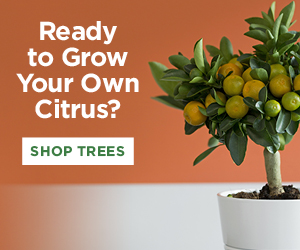 Just Judy's Flowers– Even though this site focuses primarily on floral arrangements and gifts they do also have some elaborate fruit baskets. The fruit baskets offered by Judy's contain everything from tropical fruit to apples and bananas. If you are looking for fruit baskets that will please large groups or baskets that you can use to decorate for parties this is a good place to get them.
Harry and David– Harry and David is famous for fruit baskets, especially baskets of their unique pears. You can also order baskets of USDA certified organic apples and other fruit if you want to give baskets of organic fruit. Harry and David gift baskets are great for the holidays and you can find a wide range of prices, although their gourmet baskets do tend to be on the pricey side. Harry and David also has reliable customer service.
FTD– FTD has more than just flowers. Even though FTD is known for floral gifts and plants they also have some fruit baskets and gourmet gift baskets. You can find some great deals on brand name gift baskets. Just be aware that often your order will be passed on to a local shop and may or may not be the same quality as the item you thought you were getting on the site.