Florida is known for having some of the best varieties of citrus fruit in the world. Florida citrus fruit is always popular for gifts because it has a great taste that other fruit just can't copy. One of the reasons why Florida oranges, grapefruit and other citrus fruits tastes so great is the climate. The sub-tropical heat and humidity in Florida is the ideal setting for growing the sweetest citrus fruit. Another reason why Florida fruit tastes so great is the soil composition. The unique blend of soil and sand gives citrus trees exactly what they need to flourish. Florida citrus fruit is the fruit that all other fruit is compared to.
There are many different types of citrus fruit grown in Florida. There are some citrus fruits that are grown throughout the year and other fruit that has a very short growing season. Florida has the types of fruit that everyone loves. From small children to gourmet food lovers there is a Florida citrus variety that they will really enjoy. Some of the most popular types of Florida citrus fruits are: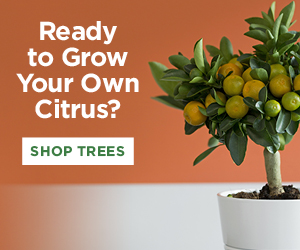 Honeybells
Honeybell oranges or Honeybell tangelos are the most popular type of citrus fruit in the world. This super sweet fruit is a cross between a grapefruit and a tangerine. It is known for having a lot of very sweet juice. Honeybells are only in season for a few short weeks during the dead of winter. The scarcity of the fruit and the timing of the growing season make them very popular holiday gifts. Some people order Honeybell gifts up to a year in advance just to make sure the grower doesn't run out.
Grapefruit
Grapefruit is a staple in many households. Florida grapefruit is grown throughout the year although the variety of grapefruit changes with the seasons. Ruby Red grapefruit, white grapefruit and pink grapefruit are all delicious. Eating grapefruit each day can help you lower your risk of some cancers and other serious illnesses. When you eat a Florida grapefruit everyday you can be sure that you are giving your body a healthy boost of vitamins and minerals. Because there are several types of grapefruit you can have the best Florida fruit all year long without getting bored. No matter what type of fruit you choose make sure its Florida citrus fruit.