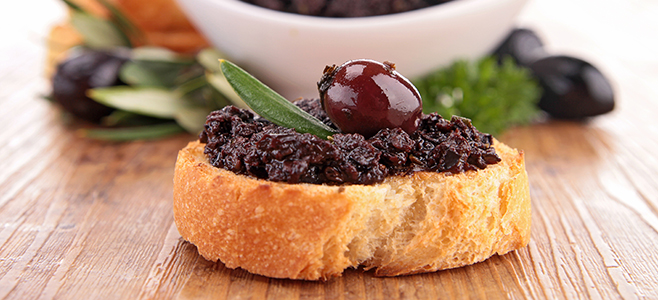 Simple yet elegant, this easy olive tapenade is a great addition to a party or as an appetizer before a Mediterranean meal. Serve with crackers or sliced and toasted French bread. Delicious!
Ingredients:
½ c. green olives, pitted
½ c. black olives, pitted
1 anchovy fillet, optional
½ tsp. dried oregano
1 clove garlic, smashed
1 lemon, juiced
2 Tbsp. extra-virgin olive oil
Directions:
Combine olives, anchovy (if using), oregano, garlic and lemon juice in a food processor and pulse, stopping to scrape down sides as needed, until a coarse paste forms. Drizzle in olive oil while pulsing until combined. Serve with crackers or slices of toast.