A new year is a clean slate for everyone, and the perfect time to begin new diet and new exercise commitments. If you're trying to boost your body's metabolism while helping build healthy muscles and tissues, citrus fruit remains one of the most effective ways of making sure your body has the fuel it needs.
The most common- and popular – forms of citrus fruit include the orange, grapefruit, and tangerine. Another hybrid citrus fruit, the tangelo, combines the tangerine with the pomelo or grapefruit to blend the benefits of both together.
Simple Origins Produce Big Results
Honeybell tangelos – so named for their bell shape – are also called Minneola tangelos. They were first bred in Minneola, Florida in the 1930s. The farmers of the area wanted to combine the two popular citrus fruits so that the nutritional value could be kept from both but that would produce a sweeter, more robust juice.
Their hard work paid off. The honeybell tangelo is one of the juiciest, tastiest of the citrus fruits. It's also rich in important vitamins, nutrients, and minerals. In fact, it's so rich in nutritional value that many of its fans call its juice "multivitamin in a glass."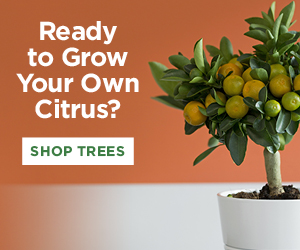 Plentiful Nutrition
Honeybell tangelos are rich in both Vitamin A and Vitamin C, meaning they're a great means of building the body's immune system. These vitamins also help the body more quickly and efficiently convert fuel into energy.
The pulp of the honeybell tangelo is rich in protein and fiber, which are vital ingredients to healthy muscles and tissues. Finally, tangelos also pack plenty of calcium to help develop good bone and teeth strength.
Plentiful Taste
Tangelos have a sweet, full-bodied taste that comes in part from their carefully bred hybrid makeup. One honeybell tangelo packs plenty of juice, too, offering one of the most succulent citrus fruits available. They're so flavorful and robust, in fact, that they can even serve as a filling breakfast or afternoon snack all by themselves.
But Don't Wait
Honeybells actually have a very short harvest season, occurring for just a few weeks each January and February. Hale Groves' farms, located in central Florida, can ship gift baskets and cases nationwide. Please allow ample processing and delivery time when placing your order, as shipping can sometimes be delayed by inclement weather.