Lemon Lime trees are popular citrus trees grown worldwide for commercial use and personal gardening. They are grown mostly for their juicy, tart (sometimes lightly sweet) fruit that can be used for making alcoholic and non-alcoholic beverages, baking cakes and pastries, making candies, concocting vinaigrettes, making marinades, and even cleaning the house. With the many uses of the Lemon and Lime tree, you must be having a hard time deciding which tree to grow in your backyard.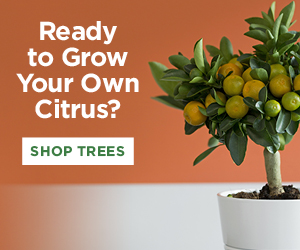 Best Lemon Trees
There are a good number of Lime Lemon tree cultivars you can buy from citrus nurseries. But how do you know which one is the best Lemon tree to grow and what do they look like? Generally, Lemon Lime bush cultivars are evergreen citrus trees with an open and spreading growth habit, with lemon trees having long elliptical leaves that can grow up to 5 inches in length. However, each lemon species has notable features that can easily help us identify one lemon tree from another. Let me discuss a few popular Lemon Lime tree varieties you can choose from so you can make an informed decision about which Lemon tree is best for your home.
Dwarf Eureka Lemon Tree – The dwarf Eureka Lemon tree has an open, spreading growth habit with sparse glossy green foliage, white fragrant flowers, and yellow true lemon fruit that grows in all 4 seasons. The typical dwarf Eureka Lemon tree size is about 6 ft tall (or can be kept smaller through pruning). Therefore it is a nice patio or in-house plant that would not require too much space. The dwarf Eureka Lemon tree is also nearly thornless making it the best Lemon plant to grow if you have pets or young children at home. If you are interested in buying a dwarf Eureka Lemon tree for sale check with your local citrus nursery or go to yarden.com for shipping availability.
Improved Meyer Lemon Tree – This cold hardy tree is considered a favorite among home gardeners because of its ornamental and practical use. The Improved Meyer Lemon tree is a handsome bushy tree, ideal for container planting and also turned into hedges because it is easy to prune to accommodate different shapes and landscape settings. It grows around 6 to 10 ft tall but can be kept at 4 feet and produces white-purple-tinged fragrant blooms that emit a floral scent blended with jasmine. This Lemon Lime hybrid tree does not produce true lemons because it is a cross between a true lemon and an orange or tangerine cultivar. Another notable quality of the Improved Meyer Lemon is that the fruit is sweeter and less acidic compared to other types of lemons.
Ponderosa Lemon Tree – Another top-quality hybrid offspring of citron and pomelo, the Ponderosa Lemon tree is an evergreen hybrid Lemon Lime tree that is slow-growing but boasts of long, glossy dark green foliage. This thorny tree can grow to up to 24 ft tall but tends to grow smaller when planted in a container. It is beautiful to look at especially during the fruiting season because it produces blooms and fruit at the same time. When you buy a Ponderosa Lemon tree for sale expect the fruit to grow as big as a grapefruit and taste like a true lemon – tangy and tart.
Lemon Lime Cocktail Tree – This wonderful 2-in-1 Meyer Lemon Key Lime Cocktail tree is a bushy, evergreen, ever-blooming tree that produces both lemon and lime fruit from a single tree. The Cocktail tree Lemon Lime is a combination of the sweet Meyer Lemon and tangy Key Lime made possible by grafting the scion of both cultivars onto a compatible rootstock. Besides the amazing fruit you get to harvest any time of the year, you can also turn the Cocktail Lemon tree into an accent or ornamental tree because the white-purple fragrant blooms and zesty citrus-scented fruit are present all year long. It can also be pruned to your desired shape since it is bushy and seldom reaches up to 12 feet in height.
If you wish to buy a Lemon Lime tree for sale from nurseries make sure to read the online reviews of the previous buyers to know whether they are satisfied with the trees they received. Only buy the best Lemon tree for your garden to make everyone in your household happy.