If you want to surprise your friends for birthdays, promotions, graduations or for no reason at all send them fruit baskets. Fruit baskets are a fabulous way to let your friends know you care. Whether your friends are across town or across the county fruit baskets can be shipped directly to them. Fruit baskets come in a wide variety of styles and you can customize them with extra treats, specific fruits and many other options. Even if you don't have a lot of money to spend you will be able to find a great fruit basket that your friends will love.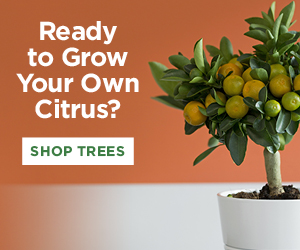 Shopping for fruit baskets is fast and easy. You can even have some baskets delivered within a day of ordering. So if you need a last minute gift for a birthday or want to send a friend a special gift to encourage them on a big day a fruit basket is the perfect choice. You can shop online and order 24 hours a day. You can even choose the date that you want your gift shipped. If you want to make sure you don't forget anyone's birthday this year try spending an afternoon shopping for fruit gifts online. By customizing the date that each fruit gift is shipped you can get all of your birthday shopping done for the entire year in one afternoon. It's fast, convenient and affordable to have delicious fruit shipped to your friends all over the country.
Everyone loves fresh citrus fruit. And even people who are on special diets can eat it. So you can be sure that when you send fruit baskets to your friends they will all be able to enjoy the healthy and tasty fruit inside. Even if they don't eat meat, or don't eat processed sugar, or try to eat only a paleo diet they can enjoy fresh fruit.
If you have some friends you haven't talked to in awhile sending a fruit gift is an easy way to let them know you are thinking about them. You can rekindle a friendship or even an old romance by sending tasty Florida fruit direct from the grove. During the holidays sending fruit baskets is a fabulous way to get your holiday shopping done without a lot of hassle or expense. So buy some citrus fruit gifts for your friends today and let them know how much they mean to you.