Ordering fresh citrus fruit is easy and affordable when you order from Hale Groves. There are many reasons why people choose to order fresh fruit instead of just getting it at the grocery store. Ordering fruit online is a great way to get the best quality fruit and to get the best deal for your money. If you like to give fruit baskets to your friends and family you can find the best selection of fruit baskets online. Independent growers like Hale Groves have the kind of customer service and attention to detail that customers want at prices that fit into any budget. Here are just a few of the reasons why so many people order fresh Florida citrus fruit online: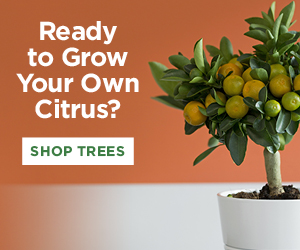 Ethical buying – These days more and more consumers are taking the time to shop according to their conscience. They are turning away from big box stores and supposed great deals in order to support small businesses and local farmers. When you buy citrus fruit from Hale Groves you are supporting a family owned business that takes pride in growing great quality delicious Florida citrus fruit and sending that fruit all over the country for customers. If shopping ethically matters to you then buying from Hale Groves is right for you.
Better quality – People are looking at the quality of the food they eat and serve their families more critically than ever before. When you order fruit online the fruit is packed and shipped within a day or two of being picked. When it gets to you the fruit is at the peak of freshness and flavor. If you buy fruit at the grocery store it was most likely picked, then shuttled to a processing plant where it was treated with preservatives, then put in a truck where it was kept for days as it traveled to the grocery store. By the time the fruit makes it to the display bin at the store it could already be several weeks old. That is not fruit you want to eat or serve your family.
Better selection – When it comes to buying fruit gifts shopping online at a small independent business like Hale Groves gives you the best selection of gifts to choose from. You can customize gift baskets and fruit towers by adding on items like mixed nuts, candy, or cakes. You can get other gourmet food items shipped directly to your friends and family as well. When it comes to fruit and gourmet gifts you can't go wrong shopping at Hale Groves.