Usually when people think of light tasting desserts they think of lemon flavored desserts but grapefruit desserts can be just as light and have a sweet and tangy flavor that lemon desserts don't have. Grapefruit desserts are ideal for spring parties and summer picnics when chocolate is too rich and too heavy. Grapefruit desserts are also wonderful for morning wedding receptions or wedding showers. With a little imagination you can adapt a lot of traditional dessert recipes to make them grapefruit desserts or you can come up with something totally unique and original. Here are some highly recommended grapefruit desserts you can try for your next party: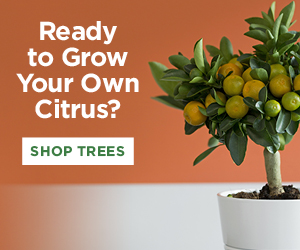 Grapefruit Meringue Pie – This light dessert is a flavorful twist on a traditional lemon meringue. To make the meringue use grapefruit instead of lemon, and grate some ruby red grapefruit zest into the pie crush when you're baking it. The soft pink color of the meringue will look beautiful on any table. You can also use grapefruit meringue on its own by baking it to make small meringue cookies.
Grapefruit Angel Food Cake – Angel food cake is a classic light dessert that not only tastes light and airy but also is low in calories and is fat free. If you want to provide a healthy dessert option for a party or function this twist on a traditional angel food cake will delight everyone who tries it. Mix up a regular angel food batter but instead of adding vanilla add a few teaspoons of fresh pink grapefruit juice. Add some grapefruit zest to the batter as well. It won't show in the finished cake but the flavor will definitely get noticed. Bake in a traditional mold and you will have a fresh and unique dessert that is low in calories but full of flavor. If you want to add a light glaze mix some fresh ruby red grapefruit juice and fresh pink grapefruit juice with sugar and boil then use that syrup to glaze the top of the cake.
Grapefruit Pomegranate Sorbet – If you're looking for a light and refreshing summer treat this sorbet is the dessert for you. Make a simple syrup from a combination of pink grapefruit juice and white grapefruit juice and sugar. Add some pomegranate juice and make a traditional sorbet. If you want to add a little kick to your sorbet make it with vodka or gin and then freeze it. Your guests will love this dessert in hot weather.