The Key Lime (botanical name Citrus Aurantifolia) is an evergreen citrus tree/fruit with a unique flavor that sets it apart from other lime cultivars. This spherical fruit is also smaller – just around 1 to 2 inches in diameter, is seedier, has a stronger aroma, and has a thinner rind compared to that of a Persian lime.
Also known as West Indian lime, bartender's lime, Omani lime, and Mexican Key Lime tree, Key Lime is a shrubby evergreen citrus tree that can grow as tall as 16 feet tall. If you have limited space available you can get a Dwarf Key Lime tree which can be kept at just around 6 feet tall or smaller and fit into any space at home.
Origin and History
The Key Lime tree is a tropical citrus tree from the flowering Rue family, Rutaceae, which includes fruits like lemons, oranges and kumquats. It is believed to be native to Southeast Asia and has been cultivated for thousands of years in the Indo-Malay regions.
It first made its way to North Africa with the help of Arabian traders, from where it was carried on to Palestine and other parts of Europe by the Crusaders. Years after, Christopher Columbus brought the Key lime to Hispaniola (Haiti today). It was then brought to Florida by Spanish settlers.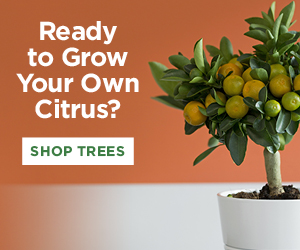 Thanks to the soil, humidity and somewhat tropical climate of South Florida, Key lime trees flourished in the Florida Keys, where they got their name. Unfortunately, when a hurricane hit Florida, it wiped out the lime groves, leaving few trees.
Key Lime Tree Care
You can get a Key Lime tree for sale from a reputable local nursery, or online if this tree is not available in your state. Now keep in mind that although it requires minimal care, you still need to do a few things to ensure that your tree will grow and produce fruit.
Categorized as tropical trees, Key Lime trees prefer full sunlight but can tolerate some shade. When replanting the Key Lime tree that you bought, plant it near a south-facing wall to ensure it gets as much as 8 hours sunlight and at the same time has protection from the cold winds from the north.
When watering your tree, it is best to not over water or under water. You can purchase an inexpensive moisture meter tool from a gardening store to help you determine the moisture at the root level. If it reads anywhere above 50% then hold off watering for a day or two. After a day or two do another reading and if the level is at 50%, then deeply water the tree.
Fruit-bearing trees like Key Lime trees and Meyer Lemon Key Lime Cocktail Trees (thornless Key Lime trees) are heavy feeders and must be fertilized with citrus fertilizer containing high amounts of nitrogen. During spring and summer fertilizer must be given once every six weeks, while during the cold seasons of fall and winter fertilizing should be done once every 2 to 3 months to discourage unwanted growth.
When harvesting fruits, be careful of Key Lime tree thorns as this tree is heavily laden with them. It is advisable to use leather gloves when harvesting to avoid getting scratched by the thorns.