It's easy to eat healthy when you keep your kitchen stocked with navel oranges. Like other citrus fruits navel oranges are low in calories and full of vitamins and minerals. But navel oranges also have the sweet taste that you crave without any added sugar. Processed sugar that is used to make candy bars and other sweet treats is notoriously unhealthy. It can cause a wide range of health problems. Your body doesn't process refined sugar very well so most of the time it ends up being turned in to fat. Eating foods that contain sucralose, which is a natural sugar, is the perfect way to treat yourself and eat healthy. Navel oranges are a great alternative to candy bars and other treats.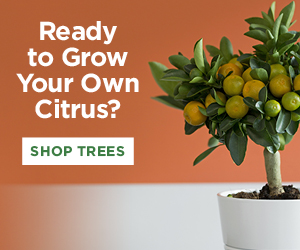 When you keep navel oranges, Valencia oranges and other citrus fruits in your pantry or kitchen you will find it is much easier to stay on a healthy diet. When you want a late night snack or a quick breakfast you probably just grab something from the pantry or kitchen. Make sure that you have delicious fruit in the kitchen and you will be able to grab a nutritious snack that is also tasty. One of the best ways to make sure that you have fruit on hand all the time is to buy mixed fruit assortments or boxes of navel oranges direct from the grower.
Buying directly from the grove gives you access to delicious fruit that is as fresh as it can be. When you order fruit it is shipped within days of being picked so it arrives fresh and delicious. When you buy fruit at the grocery store it has to make several trips to get from the grove to the store and you may end up eating fruit that is two weeks old or older. If you have ever wondered why fruit from the store doesn't taste great that is why. Once you taste fruit that is shipped directly after picking you will be amazed by how good fresh citrus fruit can taste.
Order some navel oranges or other citrus fruit today to make sure that a healthy snack or dessert is always within reach. It will simplify your life and make it easier to stay on a nutritious diet. Eating fresh picked fruit straight from the grove will make you feel great and give you lots of energy.