If you find yourself always searching for last minute gifts start sending fruit baskets. Fruit gifts are the best gifts to send when you need gifts in a hurry because they can be shipped anywhere in the country fast. You won't need to waste time shopping for a gift, wrapping it, and then going to the post office to ship it. Just a few clicks of the mouse and your gift of delicious fresh citrus fruit will be on its way to your friends and family members. No one will ever know it was a last minute gift. Your friends and family will be delighted with their gift baskets filled with oranges, grapefruit and other citrus fruits. You won't have to pay a fortune to get your gift there on time either.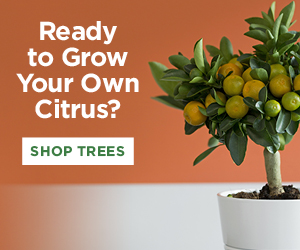 Sometimes sending gifts at the last minute can't be avoided. If you are busy, out of town, or have other reasons why you forget to send a gift for an occasion ordering fruit online is fast and easy to do. Whenever you have a few spare minutes you can browse through dozens of affordable fruit baskets that are perfect for any occasion. Once you pick a basket you can customize it by adding candy, nuts, cakes or other treats if you want. Then fill out a card to be included with the basket and check out. It's just that simple. Your gift will be packaged and shipped immediately. Your fresh fruit gifts will arrive at the peak of deliciousness and you will be able to rest easy knowing you gave a great gift.
Whether it's for a holiday, birthday, anniversary or graduation last minute fruit basket gifts are the answer. There are fruit gifts available in a wide range of prices so you don't have to spend a lot to give a great gift. And if you want to plan ahead so that you don't get stuck scrambling for a gift at the last minute you can order fruit baskets and choose individual shipping dates for each one. That way you can order gifts for other events and choose to have them sent on a date close to the event. You won't have to remember to shop for a gift. It will all be taken care of and the gift basket you chose will be shipped to your friends or family members for you.