There are a variety of fruits that can be stored frozen. Kumquats can survive for several months in the fridge without losing freshness. How? First, slice the kumquats in half and remove the seeds. Put the kumquats in a container and coat with a simple syrup before placing it inside the fridge. To make the syrup, you'll need to mix 3/4 cups of sugar and 4 cups of water.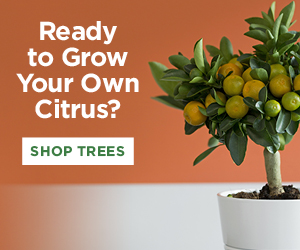 Kumquat Tree and Proper Care
These evergreen shrubs belong to the citrus family. Kumquats look like oranges but they are a smaller version and are oval-shaped. The slow-growing Kumquat tree height ranges from 2.5 to 4.5 meters tall (approximately 8 to 15ft. high). They have dark, glossy green leaves, bear white flowers, and just like most citrus trees, they have thorns. Kumquat trees bear fruits for ten to fifteen years if well grown.
Like other citrus trees, Kumquat Trees like moist soil but do not like being submerged in water for long. When watering, make sure that the soil has dried out a bit before watering the tree again.
Use fertilizer for the first two to three months.
Mulching can also help the soil hold moisture and minimize the weeds that rob nutrients for the tree.
The Kumquat peak season is November to March and the flowers typically bloom in mid-summer. Kumquats are fully ripe when they are firm to the touch and have a bright orange color. If the fruit is still greenish it is most likely not yet ready for harvest.
Kumquat Varieties
Meiwa Kumquat – These are large round kumquat fruits that are a hybrid of Nagami and Marumi Kumquat. This type of kumquat is well known in Asia. They are sweet and more round with thick but smooth skin.
Marumi Kumquat – this fruit is also known as Luowen in China, from where Kumquat trees originate. This variety is small, round to oval-shaped, and has an orange to yellow-orange color. It also has thick smooth skin and a sweet-sour taste.
Nagami Kumquat – This kumquat is medium-size, has an oval shape, has thick smooth skin, is sweet, and has a bright orange color. This variety of Kumquat is the standard commercial variety, and accounts for 90% of kumquat crops in California and Florida.
Dwarf Kumquat – This type of tree is usually propagated via grafting. The size of the tree depends on the type of rootstock used. The usual height of a dwarf tree is 8 to 10 feet tall. Dwarf trees are suitable for indoor planting and are great for growing in containers.
The benefit of Kumquat Trees
1. Rich in antioxidants and other plant compounds.
2. Supports Immune System.
3. Can help reduce obesity or any related disorders.
If you're thinking of adding kumquats to your backyard or planting them inside your house, you can buy them online from reputable citrus nurseries. You can choose from different varieties. Read the reviews to check whether the farm or nursery sends healthy trees to their clients.