Many people are trying to find ways that they can continue to give nice gifts to their friends and loved ones without having to spend a fortune.
Citrus gifts are a perfect way to give your family and friends something that is useful, healthy, affordable, and a real treat that they probably wouldn't buy for themselves. There are many different types of citrus gifts that you can give that are appropriate for any occasion. The most popular citrus gifts are usually holiday gifts. G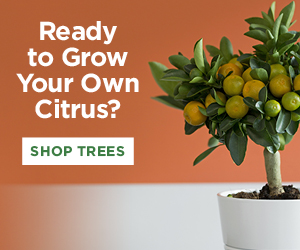 iving citrus for the holidays gives your family and friends the chance to enjoy some exotic, delicious and healthy citrus fruits during a time of year when fresh fruit is usually expensive and when people are usually overdosing on chocolates and sweets.  If you want to add a little extra something to your gift you can choose a citrus gift that comes with chocolate covered berries or gourmet nuts or another type of treat that complements the citrus fruits that make up the main gift. Luscious Honeybell oranges, which are only in season between January and February, are a wonderful holiday treat and cost less than most other holiday gifts.  Because you can give one citrus gift to an entire family you can save a lot of money when you buy everyone on your holiday list a gift of citrus.
To make citrus gifts even more affordable you can pick and choose the types of citrus that you want to give.  Fruit of the month club gifts are gifts that keep on giving all year round, but if that is out of your price range try sending a citrus gift of some delicious Ruby Red grapefruit or light White Grapefruit.  Tangelos are another popular gift choice, especially as a family gift, because they are very easy to peel and the segments are sturdy which make them great for children. Any one of the seedless types of citrus fruit also is a very good gift for families with children.  Citrus gifts are affordable for you, but they also are a thoughtful gift in these tough economic times because one of the first places that most families cut back when they need to curb spending is on fresh fruits and vegetables.
A citrus gift will give the family something that they might not have had for awhile – fresh, delicious citrus fruit packed with vitamins and minerals.