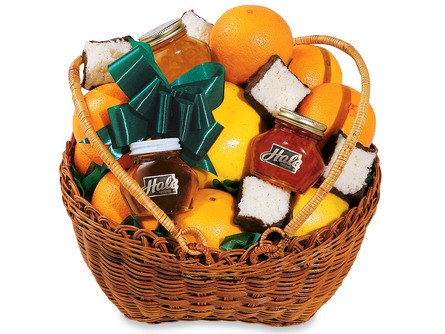 Fruit baskets are gifts that are commonly associated with Christmas. Ever since people started celebrating Christmas fresh fruit has been a part of the celebration. Giving fresh fruit is also a great way to give a healthy gift when people are already surrounded by sugary sweets and treats. Originally fruit was given as Christmas gifts because it was healthy, sweet, and hard to get during the winter. Keeping the tradition of giving fruit alive by giving fruit baskets is very important to a lot of people. If you want to find the best fruit gifts for your friends and family these are the best websites to buy fruit baskets from: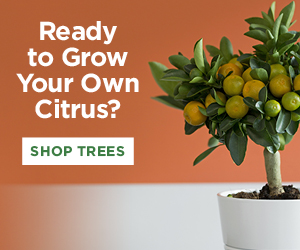 Hale Groves— If you want the best quality citrus fruit in the fruit gifts you give order from Hale Groves. Famous for great quality and great service Hale Groves is the best place to get fruit baskets for the holidays. All of the fruit is grown in the Indian River fruit district. It's picked just before shipment so it's always fresh. Hale Groves' fruit is very affordable. There are fruit baskets in every price range from budget friendly baskets of oranges and grapefruit to luxury baskets filled with Honeybells, Clementines and other high-end gifts. You can also customize baskets by adding on items like fresh fruit preserves or cakes. The best holiday fruit baskets come from Hale Groves.
Edible Arrangements— Edible Arrangements fruit baskets are great for the holidays. They offer several types of fruit baskets that contain everything from simple fruit assortments to chocolate dipped tropical fruit. They also offer other types of gift baskets that contain unique treats. Edible Arrangements are great for budget conscious shoppers. Just be aware that the fruit baskets don't contain a lot of fruit in most cases unless you spend a lot of money. Chocolate dipped fruit and other treats also may be subject to special shipping regulations based on factors like the time of the year or the shipment address.
Harry and David— Harry and David fruit baskets filled with their signature pears are as much a part of Christmas as oranges in the Christmas stockings. Leave a few Harry and David pears out for Santa instead of cookies if Santa is on a healthy diet this year. The juicy and sweet taste of Harry and David pears will make Santa's day. Harry and David fruit baskets can be expensive, but their pears and other fruits are always high quality.