You've probably heard since elementary school that fruit and vegetables are possibly the most important food groups. They carry essential vitamins and minerals, while also supplying calcium, fiber, and other benefits.
Citrus fruits, particularly Honeybells, oranges, grapefruit, and tangerines, are in many ways like the "all stars" among fruits. To put it simply, they are jam-packed with vitamins and other nutritional requirements.  These fruits, often found in citrus fruit baskets and other gift packages, offer a great way to enjoy superb taste while reaping the benefits of their incredible health advantages.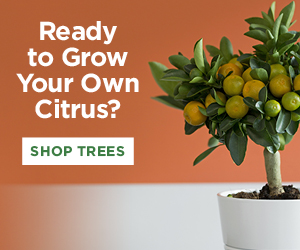 Everyone Benefits from Citrus Fruit Nutrition
It's a simple fact that citrus fruit benefits people of all ages. Basically, if you eat, there's a benefit from citrus fruit. In particular, citrus fruit is beneficial to the very old and the very young. The elderly can benefit from oranges and grapefruit's rich stockpiles of calcium and other important minerals to help them stay active and pain-free. Additionally, the Vitamin C and Vitamin A found in the fruits' juices help boost the immune system. Bones grow brittle as the body ages, so the calcium can protect older men and women from serious injury caused by falls and other accidents.
The benefits to children are much the same. Children, especially infants, need Vitamin C and calcium to help better build their rapidly growing bodies. Children are especially susceptible to sickness during the cold winter months. Keeping them well-fortified with citrus fruit, such as sweet and juicy Honeybells, and their healthy properties keeps their immune systems in top running order.
Benefits to Grownups
But teens and adults also benefit from the nutritional value of fresh citrus fruit. Additionally, fresh fruit citrus gift baskets are perfect gifts for any occasion. Especially for those seeking to improve their physical fitness or to lose weight, the gift of fresh citrus fruit makes a welcome and rewarding surprise.
Help Avoid Unhealthy Lifestyles
When you give the gift of fresh citrus fruit baskets or other arrangements, you help your recipient avoid the unhealthy choices of candy, snack foods, and other "indulgences" that can inhibit a healthy lifestyle. But when ordering from Hale Groves' huge selection, please remember to include ample delivery time. Some orders, such as the Honeybell tangelo, are also available only at certain times of the year. Fresh citrus fruit gift baskets make the perfect gift for everyone, all the time!