It's freezing outside! The polar vortex has people around the nation feeling the sting of severe winter chills. But short days and gray skies take more than just a physical toll. Depression, anxiety, and feelings of fatigue are common complaints during wintertime, but they're not without a cure thanks to citrus fruit like Honeybells.
Florida Honeybell oranges and Honeybell tangelos are a great way to inject some lively color and nutrition into the wintertime blues. Their nutritious potential is also great for those seeking to keep their new year's fitness and diet resolutions. Packed with vitamins and easy to enjoy either as a fruit or by pumping their super sweet juices, tangelos and oranges are like a "vacation" to Florida's warm climate and clear blue skies.
A Ball of Vitamins
The Honeybell tangelo has so much nutritional value thanks to its high and mineral quotient that they're often described as a "ball of vitamins." For those on a fitness plan, tangelos and oranges–especially used in conjunction with grains and other fruits–make the perfect breakfast or lunch.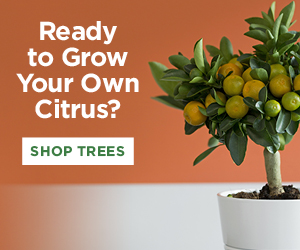 Stopping the Afternoon Letdown
The sugar crash (or afternoon letdown) remains one of the biggest obstacles to staying on track with your diet. But doctors and nutritional experts unanimously agree that such fat-absorbing temptations can be dodged by snacking on fresh citrus fruit. They provide energy-boosting shots of Vitamin C, to better help the afternoon continue without the dragging, drowsy feeing so common during the winter months.
Vitamins, Minerals in the Honeybell Orange and Tangelo
The Honeybell orange is also rich in Vitamin A, which along with Vitamin C helps build a strong immune system and help the body more efficiently convert food intake into energy. The Honeybell orange also includes a strong dose of fiber, which better promotes strong muscle and tissue growth throughout the body.
Meanwhile the Honeybell tangelo is a great fruit for people on medications that prevent the eating of grapefruit. USDA reports show that Honeybell tangelos are perfectly safe and compatible with all kinds of drug treatment regimens.
Don't Let Tangelos Pass You By
The Honeybell tangelo has a very short growing season and is only available for a few weeks in the beginning of the year. When ordering, please make sure to provide ample time for order processing and delivery from a reputable grower such as Hale Groves' and its Florida based orchards.