Buying fresh fruit online is a great way to get the best quality fruit. Whether you are buying fresh fruit to make your own fruit baskets or just buying fruit for your family to enjoy it's worth taking the time to get the best fruit around. Once you have tasted fruit that is fresh and hasn't been sitting in a truck or in a supermarket bin for a long time you will never want any other kind of fruit. Treat yourself and your loved ones to some fresh fruit from these sites when you want to experience the best quality fruit: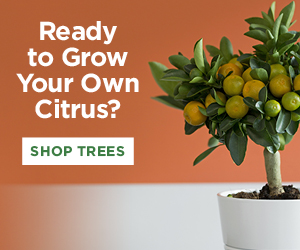 Hale Groves— If you want the best quality fresh citrus fruit Hale Groves is the place to get it. For more than 70 years Hale Groves has been producing top quality Florida oranges, grapefruit, tangerines and other citrus fruits. Hale Groves sits in the Indian River fruit district of Florida. Indian River fruit is world famous for great taste. Hale Groves has fruit baskets, fruit gifts, and fruit assortments for every occasion so you can order gifts for your loved ones and pick up some delicious fresh citrus fruit for yourself also. Fruit is shipped at the peak of freshness and can be sent anywhere in the country.
Wine Country Gift Baskets– Wine Country Gift baskets has beautiful gift baskets filled with a wide variety of items including some fresh fruit. If you are looking for fruit gifts along with wine gift baskets, gourmet gift baskets and other high end gifts this is a good site to shop on. While the fresh fruit offerings aren't always plentiful they are high quality and you can usually find some great deals on high end gifts baskets. 
Harry and David– Another great site to shop for fresh fruit is Harry and David. Harry and David pears are famous for their superior and unique taste. You can buy baskets or boxes of fresh pears along with gift baskets that contain specialty cheeses that complement the pears, chocolate, and other treats. Harry and David pears are perfect gifts for the holidays. You can find fruit gifs in a wide range of prices so even if you are on a budget you can find afford some fresh fruit from Harry and David. Just be aware that some of their nicer gifts will be on the pricey side. You can find a lot of other gifts on the site as well including baskets of organic fresh fruit.