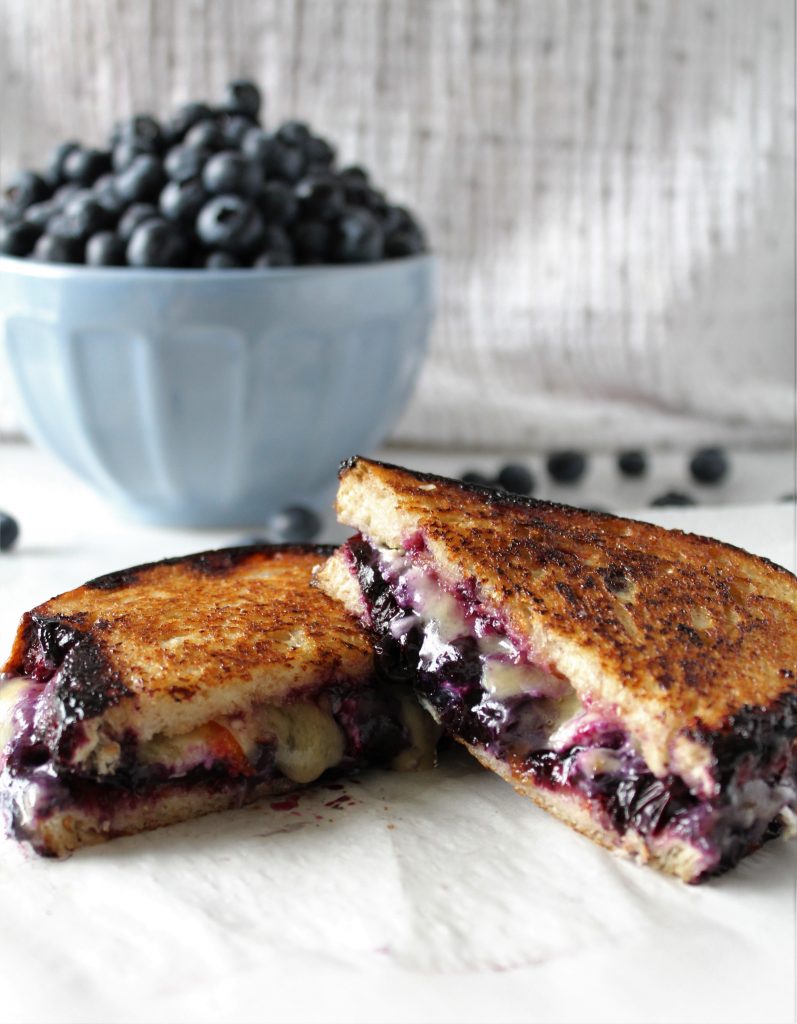 Grilled cheese sandwiches made with white bread and American cheese will always be a classic. But when you take a few extra minutes to prepare these open-faced sandwiches made with fresh, sweet-tart blueberries and ooey, gooey Brie, you just might discover that there's a new favorite in town—or at least in your kitchen! This recipe makes four servings, ideal for an out-of-the-ordinary after-school snack or as a unique dish for weekend brunch.
INGREDIENTS
12 oz. fresh blueberries
2 Tbsp. fresh lemon juice
½ tsp. grated lemon zest
1 tsp. fresh thyme leaves
2 tsp. butter softened
4 slices sourdough bread
4 oz. mascarpone cheese
4 oz. Brie, thinly sliced (remove rind if desired)
2 Tbsp. honey (optional)
1 cup baby arugula (optional)
DIRECTIONS
1. In a medium saucepan, combine blueberries, lemon juice, lemon zest, and thyme leaves. Bring to a boil over medium-high heat, then reduce heat to medium and simmer, stirring occasionally, until thickened (about 20 minutes).
2. Remove blueberry mixture from heat and allow to cool for 15 minutes. While blueberries are cooling, preheat oven to 375.
3. Once blueberries are cooled, preheat a large skillet over high heat. Butter one side of each bread slice and place bread, butter side down, into the hot skillet. Cook bread slices 1-2 minutes or until bottoms are golden brown. (Don't turn them over.) Transfer bread slices, cooked side down, onto an ungreased baking sheet.
4. Spread a thin layer of mascarpone cheese over each bread slice, then top each slice with about 2 tablespoons of the blueberry mixture. Place an equal amount of Brie on top of the blueberry mixture on each bread slice.
5. Bake in preheated over for about 10 minutes, or until cheese is melted. Remove from oven and transfer to serving plates.
6. If desired, drizzle honey over each sandwich, then top with baby arugula. Serve immediately.