All around Florida, visitors may see citrus fruit such as the Indian River oranges being sold. These fresh citrus oranges are some of the healthiest fruits on the planet and make delicious pure orange juice. For those who have not tried these Florida oranges, you should definitely buy them because they are amazingly sweeter and better tasting than others on the market.
Fresh fruit like oranges are extremely healthy for everyone, which makes them an ideal staple at home and as citrus gifts. Juice that is made from premium grade Florida oranges makes an excellent nutrient-rich beverage. If you are thinking of something to give your clients, boss, friends, or loved ones, you may want to consider giving them the gift of health and you can order oranges online from the comfort of your home.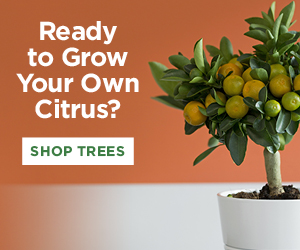 Premium citrus from Florida is rich in antioxidants; in fact, just an 8-ounce glass of orange juice made from Florida oranges already contains 100 percent of the recommended daily allowance for Vitamin C. Antioxidants are crucial for helping the body delay signs of aging as well as fight chronic diseases by fighting the presence of free radicals. When you send fresh oranges, you are giving a fruit gift that has the highest Vitamin C content. Your recipients will love a gift basket overflowing with a variety of freshly picked oranges.
Shipping fruit from Florida is a great and convenient gift idea that is also healthy and affordable. When you buy Florida fruit gifts, you are already getting the best citrus. So, if you are not sure about what gift to buy for a special occasion or the holidays, remember that citrus fruit baskets are a unique way to surprise your recipient who will surely enjoy them!
Buying Florida oranges online is an excellent gift for any occasion and provides incredible health benefits with an extremely delicious taste. When you mail order oranges from Florida, you are also helping others have better heart health. Consuming pure orange juice helps normalize cholesterol levels as well as blood pressure functions, and it may ease inflammation. If you rather have a lighter version of the orange juice, use a fresh fruit infuser to combine both juice and water, and add orange slices.