Fresh fruit gifts are more popular than ever before. Fruit baskets have always been a part of Christmas celebrations but they are also popular gifts for birthdays, anniversaries, weddings, graduations and other events. Whether the fruit is gourmet fruit like Honeybells, or organically grown, or just good wholesome fruit that the whole family can enjoy fruit gifts are always a hit. When you order fresh fruit online you should be sure that you are ordering from a reputable company that has a reputation for high quality. That way you can trust that the fruit you are sending to your loved ones is the very best quality that you can get. Here are some of the best places to buy fresh fruit gifts: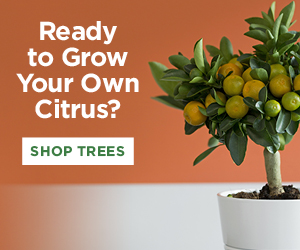 Hale Groves— Located in the famous Indian River fruit district in Florida the independently owned Hale Groves produces some of the best quality fruit in the US. More than 70 years it has been selling delicious oranges, grapefruit, and other citrus fruits in fruit baskets and assortments. Seasonal fresh fruit from Hale Groves is always delicious. The site is easy to use and has great customer service too. Hale Groves is one of the best places to buy fresh fruit gifts for the holidays and throughout the year.
Harry and David— Harry and David pears are famous for their unique taste and quality. Fresh fruit gifts from Harry and David are very popular as corporate gifts or for holiday gifts. Harry and David sells many different kinds of fresh fruit gifts but they are most well known for the special pears. They also have a good selection of USDA certified organic fresh fruit baskets and gifts for people that want to send only organic fruit to their loved ones. Fresh fruit from Harry and David can be a bit pricey but is good quality.
Cherry Moon Farms— Another independent site where you can buy fresh fruit gifts is Cherry Moon Farm. You can get more than just fresh fruit from Cherry Moon Farm. They have gift baskets filled with fruit and gourmet treats, chocolate dipped fresh fruit, and other treats. There are also baskets filled with coffee and chocolate as well as cheeses and premium meats. If you are looking for a wide variety of different gifts this is a great site for you. Cherry Moon also has wine gift baskets, although be careful when you order wine because some states do not allow the shipment of alcohol.