Many people are interested in understanding what makes Southern Florida citrus fruit so exceptionally sweet in comparison to anywhere else in the United States, because there is such a strong difference. We might at first risk an educated guess that it's the constant sunshine, which is a requirement but only a part of the sweet treat formula. We may even try to explain how the 121 mile long Indian River that runs through the citrus belt is not fresh water, but salt water called a brackish lagoon that creates an extremely fertile beltway drawing every kind of life from wild bear, to oysters and crabs.
How It is Done
Science shows the Indian River District in Florida has the perfect combination that creates an environment for the sweetest varieties of premium citrus fruits. The differences in other regions like Texas, even though they also have consistent sunshine, creating different tasting citrus fruits altogether, is that this state have individual sets of superior environmental conditions specific to certain citrus species, and can grow them as successfully as Florida.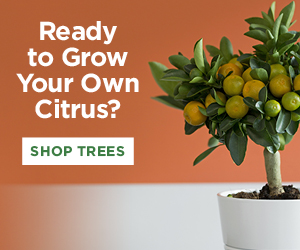 The difference between states is actually the constant regularity of certain humidity levels and, surprisingly, the different degrees of day-to-night temperature changes. These are critical environmental regulators that vary the sugar to acidic ratios in citrus fruit as they grow and ripen. No secret fertilizers or watering techniques can alter these crops the way that Mother Nature does it. Indian citrus fruits of Florida will always have a distinctive sweet as honey flavor.
If a species of citrus fruit is naturally high in acid, the crop will not do well in Texas because the dry heat environment will create an even more acidic content which would not be pleasant tasting. The same happens in Florida, for example, some of their varieties are much sweeter than the same Texas citrus fruit because of the humid environment and temperature variations.
Tart Flavors vs Honey Sweet Varieties
Drier arid areas produce Texas citrus fruit that are brightly colored with thick peels or rinds, and have a stronger acid than sugar ratio. Texas citrus fruit gifts will be more tart in flavor while still having low acidity and outstanding taste, like their fantastic, large Ruby Red Grapefruit; where Florida's fresh citrus including their grapefruit are sweeter tasting. Indian River citrus fruit gifts are known for their perfect oranges, while Texas citrus is well know for their deep red pulp of its grapefruit. When looking for the perfect grapefruit citrus flavor, you can't miss when buying fresh citrus from growers in these states.
The next time you want to really please your family, or send gourmet gift baskets to delight friends and relatives, visit online stores like Hale Groves or Pittman & Davis to enjoy the natural goodness of sweet as honey Indian River citrus fruits, like the All American Honeybells or Texas juicy Ruby Red Grapefruit.
Whether your family prefers natural honey sweet fresh citrus fruits or tart and tangy flavors, serving them fresh oranges, tangerines and grapefruit is the healthiest snack you can provide!