The holidays are coming up. If your stumped for gifts this holiday season you can give beautiful Florida citrus fruit gifts to your loved ones. The best varieties of citrus fruit in Florida make the best gifts for the people that you love. Shopping for citrus fruit gifts is easy. You can get all of your shopping done in just a short time. And you can be sure that the fruit being sent to the people that you care about is the highest quality citrus fruit in the world. Florida oranges, grapefruit and other citrus fruits are famous around the world for their superior quality and great taste. When you order fruit gifts online your fruit gifts will be picked fresh and shipped fast. When your loved ones receive the fruit it will taste fantastic and they will love your gifts.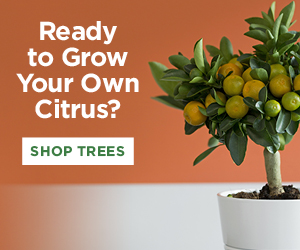 There are several different varieties of citrus fruit that make great gifts. For Christmas gifts you can't beat Honeybell gifts. Honeybells are super sweet premium fruit that is only around for a couple of weeks in the middle of winter. Honeybells are often called the Christmas fruit because they have a festive bell shape. But Honeybells are best known for their amazingly sweet taste. Honeybells are considered a gourmet treat and many people wait anxiously all year to get their hands on Honeybells. Florida Honeybells make wonderful holiday gifts.
Navel oranges– Navel oranges make great gifts for the holidays or for birthdays. Navel oranges are the perfect gift for anyone with a family. The smaller size of the fruit makes it easy for kids to hold. Navel oranges are also very easy to peel, which makes them much easier for kids to eat. Navel oranges are packed with nutrients and are very affordable. A fruit assortment containing navel oranges and Florida grapefruit is the perfect gift for almost any occasion. Order navel oranges now to make sure that your friends and family get the best gifts.
Grapefruit– Grapefruit is something that many people eat everyday but the grapefruit that comes from Florida tastes nothing like the grapefruit in your local market. Florida Ruby Red grapefruit, pink grapefruit and white grapefruit are shipped straight from the tree at the peak of freshness. Their rich and delicious flavor really comes through. Your friends and family will appreciate the gift of grapefruit that tastes amazing.