Even though the economy is doing better a lot of people are tightening their holiday gift budget this year. If you are looking for affordable gift baskets to send to your family and friends there are more choices than ever. Gift baskets are a great choice for budget conscious shoppers because you can order your gifts online and have them shipped directly to the ones you love. You won't need to waste time or money shopping, wrapping or shipping gifts yourself. You can find gift baskets containing a huge range of items from wine and coffee to gourmet fruit to pajamas and spa items. So no matter how many people are on your gift list you will be able to find great gifts for everyone. Gift baskets are also affordable gifts to give to families, co-workers, and other groups of people. Sending one basket instead of buying individual gifts will save you a lot of money. Here are some of the best sites to find affordable gift baskets for the holidays: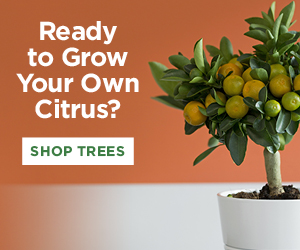 Hale Groves— Giving fresh citrus fruit at holiday time is a family tradition for thousands of people. Hale Groves has the best tasting fresh Florida citrus fruit you can buy at very affordable prices. You can find delicious citrus fruit baskets in every price range. You can even order specialty Honeybells, although you better order them early because they often sell out. You can also customize gift baskets with gourmet items like cakes, nuts, preserves and other treats. Hale Groves is famous for their great customer service as well as the quality of their fruit.
Proflowers– If you want to send gifts quickly Proflowers is a great site to order from. You can get gourmet gift baskets as well as beautiful fresh flowers sent to your loved ones fast.
Harry and David– Another great place to find fruit baskets is Harry and David. Harry and David are known for their gourmet pears and other treats. These days they also have baskets of fresh USDA Organic certified apples for people who prefer organic fruit. Harry and Davidís prices are a little on the high side but their quality is consistently good. Harry and David gift baskets are very popular as holiday gifts.
Wine Country Gifts– If you want to give a basket of gourmet or specialty items trying giving a wine and cheese basket from Wine Country Gifts. You can also get baskets of gourmet coffee and tea, along with cookies, chocolates and other sweets. Just be aware that not every state allows alcohol to be mailed so depending on where your loved one lives you may or may not be able to send them a basket containing wine. The Wine Country Gifts website can tell you which states do allow wine to be shipped.