This year you can take all the hassle out of sending Christmas gifts by ordering gift baskets and other gifts online and sending them right to your family and friends. You can usually save some money by ordering gifts online too. Finding gifts that fit your budget is easier online because you can use coupon codes and discount codes to save money on high-end gifts. Your family and friends will love getting specialty gifts from you for the holidays. You will love being able to shop at home in comfort instead of fighting the crowds at the mall and fighting for parking. These are some of the best-rated sites for sending Christmas gifts:
Hale Groves — Hale Groves has the best quality fresh fruit gifts for Christmas and other occasions. You can find premium citrus fruit gifts in a range of prices so that there is something for every budget. If you want to give your friends and family the best tasting Florida citrus fruit Hale Groves is the place to get it. Fresh Indian River oranges, grapefruit, and tangerines are available as well as gift baskets with gourmet fruit like Honeybells and Clementines. The fruit is always fresh and tastes great. The website is easy to order from too.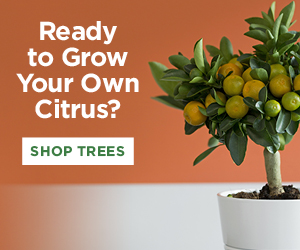 Gift Tree— Sending Christmas gifts from Gift Tree is a great way to send premium baskets of gourmet treats to the people you care about. Baskets from Gift Tree contain a wide range of treats like high-end famous maker chocolates, nuts, and specialty items. You can also get spa baskets filled with high-end bath and body products and relaxation items. Gift Tree specializes in holiday and seasonal gift baskets.
Proflowers— If you want to send flowers or holiday plants to your loved ones for the holidays Proflowers has a great selection and a great reputation. Proflowers works with local florists so that your flowers and plants arrive quickly and safely. Proflowers also gives discounts for seniors, military, and other groups. It's easy to find discount and coupon codes for Proflowers too so that you can get great gifts for less. Proflowers does have some limited gift baskets and other gifts too.
Honey Baked Ham— Another great site for sending Christmas gifts is Honey Baked Ham. This site is all about those high-end premium meats that are served during the holiday season. Specialty ham, turkey and other meats along with premium sausage, cheese and treat boxes and baskets are always popular gifts. The easy to navigate site has a large selection of gifts that are reasonably priced.