Honeybells are a great gift to brighten up the cold and dark winter months. Give them to someone you love or give them to yourself. Exotic Honeybells are only available for a few weeks from late December until the end of January. This prized fruit is bright and cheerful and super sweet. Eating Honeybells and cooking with them will lift your spirits and give you and your loved ones a much needed boost of vitality during the darkest part of the winter.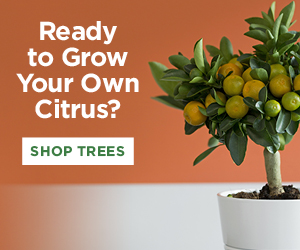 Eating citrus fruit in the winter is strongly recommended by nutritionists and doctors. That's because during the winter months, especially in cold climates, the immune system is working overtime to keep you healthy. Fighting off colds, flu, and viruses is hard work and your immune system needs to be super charged in order to keep going. When you don't get enough vitamins and minerals like Vitamin C and Vitamin B you will feel run down and sluggish. That's because your body is working so hard to keep you strong and healthy. Eating Honeybells, oranges, or grapefruit each day during the winter will replenish the vitamins and minerals you need. Your immune system will be strong enough to handle anything that winter throws it. And you will have lots of healthy natural energy.
Honeybells are often considered a gourmet fruit because of the unique sweet taste and rich color. The short growing season has created a huge demand for these bright orange fruits. If you don't pre-order Honeybells you may find that there are none left when you want to order them. Most growers recommend that you order Honeybell gift baskets and boxes of Honeybells at least two months in advance. The earlier your order the better your chances of getting your hands on this fabulous fruit are.
Everyone loves Honeybells which makes them great gifts. If you want to send birthday greetings, anniversary wishes, or even a get well gift to someone you love you can't wrong with Honeybells. During the winter months everyone can benefit from a dose of Honeybell therapy. Send a mixed fruit basket containing Honeybells and other citrus fruits like grapefruit and oranges if you want to really surprise someone. No matter what your budget is there is a citrus fruit gift that will fit the occasion and your budget. Order some Honeybells today.