Gift baskets full of fruit, jam, and other treats are fabulous gifts that people to receive. Even though these gifts look extravagant and expensive they really aren't. It doesn't matter what your budget it when you are shopping for fruit and gift baskets. You will be able to find beautiful gifts that your family and friends will love on any budget. A lot of people are trying to cut back on their gift spending and save money. But, no one wants their gifts to look inexpensive. Sending baskets of fresh Florida citrus fruit and gourmet treats is the perfect way to get gifts that are high quality without the high gourmet price tag.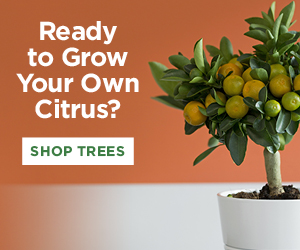 Fruit gifts are very economical. The best fruit is fresh fruit that is shipped from the grower. Grocery store fruit spend days and sometimes weeks in transit from a processing plant to stores all over. Fruit from the grower is shipped within days of being picked. When that fruit arrives as part of a gift basket it is ripe and full of flavor. There is nothing quite like the taste of fresh Florida oranges, grapefruit and other fruits. People assume that this fruit is expensive when really it's not. It's just better quality. Some gourmet fruits like Honeybells can be a little expensive but that's because they have a very short growing season and are in very high demand. Even so Honeybell fruit baskets are more affordable than you might think.
If you need to buy gifts for holidays, birthdays, anniversaries, graduations or other events and you have a strict budget fruit gift baskets are a great option. Gift baskets of fruit also make fantastic corporate gifts because they are impressive but still affordable. Shopping for fruit gifts is easy to do. All you need to do is go online and browse through dozens of gorgeous gift baskets. You can even customize your baskets by adding on treats like fresh made jams and jellies, decadent cakes, candy, or nuts. You can choose baskets that will work for your budget. And you will save money by ordering directly from the grower. Your gifts will be shipped anywhere in the country for you on the date that you choose. So you save time as well as money because you won't need to shop for or ship your gifts. Shop for gift baskets filled with delicious fresh citrus fruit today if you want to give great gifts without breaking the bank.