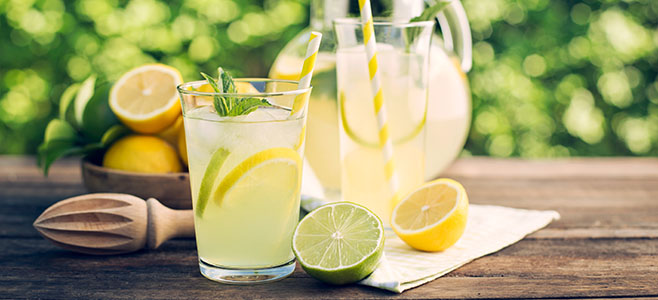 Need something fresh to beat the summer heat? Now you can enjoy fresh, squeezed lemonade, hand-picked from your very own Yarden! Just Pick your lemons, squeeze, add sugar and mix, and send yourself to an island of freshness.
Ingredients:
• Around 9 Lemons from your Lemon Tree
• 1 cup Water
• 1 ¾ cups white sugar
• 7 cups ice-cold water
• Ice as needed
Directions
Gather Your ingredients
Combine the sugar and 1 cup of water (not ice cold) in a saucepan. Stir until sugar is dissolved
Let Cool
Roll lemons on countertop to soften
Cut lemons in half and squeeze (can use hand juicer if desired) adding pulp to juice – Remove seeds
Continue Juicing until 1 ½ cups of fresh lemon juice and pulp
Pour ice-cold water into a pitcher. Stir lemon juice and pulp
Add simple syrup ( sugar water) to taste
Add Ice & Enjoy!