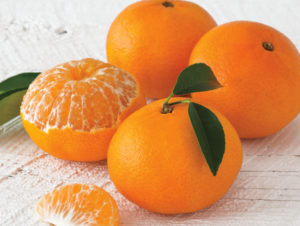 You may think of a tangerine as an ordinary piece of fruit but the sweet, delicious citrus treat is actually quite extraordinary. Here are some facts about tangerines that will leave you wanting to eat more of the sweet little treats.
Types of Tangerines

First of all, mandarins, tangelos and tangerines are all basically the same fruit – smaller versions of the orange. However, each of them does have distinct characteristics. For example, the mandarin tangerine is a type of tangerine thought to be native of China. The small tangerine orange actually came from somewhere in Southeast Asia. Their lighter orange color makes mandarins a little different from tangerines.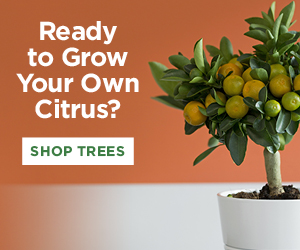 Tangelos are a cross between tangerine and grapefruit. They are generally very juicy and have a mild sweet flavor. If you enjoy your fruit to be really sweet, you will want to try honeybell tangerines. These honey tangerines are known for their sweet, honey flavor and are the sweetest tangerines produced. If you don't like seedy fruit, this seedless tangerine is a great option.
Choosing and Storing Tangerines
One great tip when looking for ready-to-eat tangerines is to look for ones heavier than what they appear and are firm to slightly soft. Also when choosing any type of citrus fruit, including tangerine and grapefruit, choose the ones that have thinner skins. The secret to storing them is to make sure they stay chilled but not necessarily cold.
One advantage to eating tangerines is that they are easy to pack in lunches and super easy to peel without making a big mess. They also provide a great way to get certain nutrients such as dietary fiber, Vitamin A and Vitamin C.
Tangerines Make Great Gifts
Another great fact about these delicious little orange fruits is that you can order fresh tangerine online from your computer or phone, and then have then delivered to your home or office. You don't even have to go to the grocery store, simply order your tangerines online.
If you are looking for healthy gift options for your friends and loved ones, consider ordering a tangerine gift in the form of a gift box or gift basket. When it comes to tangerines, you simply can't go wrong by including them in your daily routine and as part of a healthy diet.