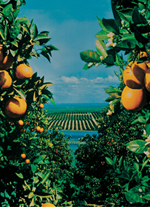 Where is the fruit grown?
Citrus fruit thrives best in warm climates with abundant sunlight and fertile soil. States such as California, Texas, Arizona, and Florida all have mild winters and humid summers, which are ideal environments for growing. Florida growers produce their fruit along the Indian River in the mid-southern parts of Florida. The Indian River Lagoon is known for its diverse habitat and thriving ecosystem, covering nearly 30% of Florida's Atlantic coast. Because Florida offers a sustainable year-round climate for the fruit, a fresh fruit basket is just a click away if you're ordering across the country. You can order fruit basket gifts today and expect a speedy delivery.
How are they packaged?
Fruit baskets must be packaged with care so that the items are not bruised, mushy, or tossed around upon arrival. Fruit must also be picked just as they are ripening to avoid rotting. Each piece of fruit is wrapped individually, typically with a foam wrap or bubble wrap. The bottom of the box is also covered with a soft, foam layer, just in case the box is dropped or handled poorly by accident. Many fruit baskets include shredded paper for cushioning to take up the negative space. Basket fruit items sent by expert growers won't budge!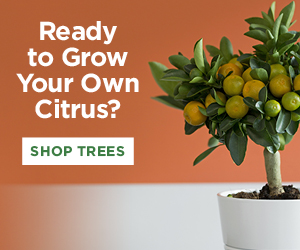 Will the quality and freshness last?
Yes, absolutely! Because the premium fruit is picked at its peak freshness and still ripening, by the time they are shipped, the fruit will be ready to eat, and can certainly last you longer. All orders are made on the spot in order of arrival.
What kinds of fruit gift baskets can I purchase?
There are many kinds of fruit baskets available, from holiday fruit baskets, birthday celebration baskets, to simple "thank you" gifts for those with a sweet tooth. Fruit baskets for Christmas are especially popular since all at holiday parties can enjoy them. You can order strictly fruit, or choose a gift fruit basket with chocolate treats, cookies, nuts, and jams. Smart growers have a Pick-Your-Own option, which allows you to customize your order with a personal touch.