Grapefruit cookies are easy to make and are appropriate for many different types of events. From holiday parties to wedding receptions and baby showers grapefruit cookies are the right thing to serve when you want to provide a chocolate free option for your guests. Grapefruit cookies are also perfect for kids parties when you want to serve something that isn't packed with sugar. There are several different kinds of cookies that use grapefruit you can make like: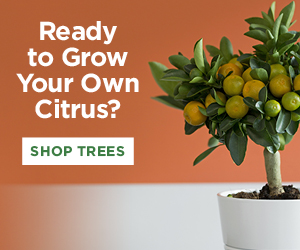 Grapefruit Sugar Cookies – These simple to make cookies are perfect for showers, or for when you have friends over for a book club. They are also fabulous for teacher gifts. To make these cookies follow the basic sugar cookie recipe but add the zest of half a large and fresh ruby red grapefruit. That may seem like a lot of zest, but you'll love the flavor when it's finished. You can also add a few teaspoons of fresh grapefruit juice if the dough seems dry. When you take the cookies out of the over add a little more zest on the top of the warm cookie. Your guests will love the tangy and sweet flavor.
Grapefruit Sandwich Cookies – These cookies are a great twist on the classic sandwich cookie. To make these fresh and light cookies start with a basic sugar cookie recipe and add grapefruit zest. Make the cookies small and thin, like shortbread. Make at least 24. While those are cooking mix up a filling by mixing honey, confection sugar, melted butter, and a about half a cup of fresh squeezed grapefruit juice. Whip until it has a mousse like consistency. Frost half the cookies with the filling and then top with another cookie and serve. These are wonderful for summer picnics because they are so light and refreshing.
Tangy Grapefruit Cookies – These cookies have a little more bite to them and are great with cocktails. Mix up a regular shortbread dough, but add a cup of fresh ruby red juice and some grapefruit zest. Bake the shortbread, and then top it with a glaze made by combining fresh orange juice and fresh grapefruit juice into a simple syrup. If you want to give the cookies a bit more tartness you can place peeled grapefruit sections on top of each cookie. To make the cookies sweeter add peeled orange sections. These cookies are wonderful at holiday parties when people don't want to eat chocolate or other traditional heavy or rich sweets.