Busy families and professional careers have changed lifestyle trends over the past decade. This is one of the reasons why special personal events and family occasions like Father's Day are always welcome and keep us anchored. One way to make sure we remind family members, especially loved ones who live far away from us, how much we care and always think of them is to send unique gifts to their home or office for a surprise element.
There is no better way to show authentic caring to dads than to choose a healthy food gift basket designed with elegance and quality. Personally reaching out with gourmet food gifts, to express our love and appreciation. It is a wonderful way to acknowledge dads and grandfathers on Father's while comfortably ordering with the best online stores that offer to send your favorite fruit gifts recipients anywhere allowed in the United States.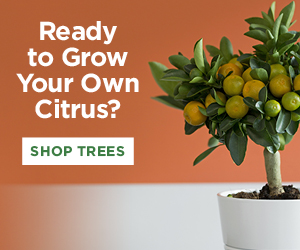 Healthy Nut Gifts
Gourmet food gifts for dads are really a brilliant idea. If your dad loves gourmet honey gifts, there are two choices of fresh fruit that taste as flavorful and sweet as honey, like the Healthful Snack Box or an actual Southern hospitality gift of Authentic Deep South Honeys, harvested from the citrus groves of Southern Florida. You'll get a big than you from dad when he receives a beautifully packed gourmet fruit basket, pistachio gifts, or many of the other available fruit gifts online. Pitman & Davis offers every delicacy from roasted turkey, spiral sliced hams to luscious crates of Ruby Red Grapefruit and Navels Orange. Gourmet Gift Baskets.com offers combination baskets of a mixed nuts gift with various fruit gifts online. Harry David's gift Boxes are also laden with an exceptional array of every snack type from sweet, salty, to fruit.
Sending a long-lasting message with just a quick online visit is a great way that makes gift giving easy and efficient. Choose a reputable online store that offers premium selections of gourmet food gift baskets. The baskets are a gift idea that is not only tasty and fun, but also healthy for the people who are important to us.
Father's Day and All Year Long
Life can move so quickly, one way to grab hold and take action when it comes to reaching out to Dads on their special day of recognition, is to have a ready list of favorite online gift resources for quality gourmet mixed nuts gifts and fresh fruit gifts. Take a moment to show them you're thinking of him with a delicious gift delivered right to their door. Remember to always choose the gourmet fresh fruit gifts and take advantage of discounts and free shipping offers.