Fruit baskets are great gifts for any occasion. People love to get fruit baskets, especially if they are filled with delicious Florida citrus fruit. Giving fruit baskets makes gift giving easy and convenient too. For a lot of families who have affected by the Recession or older people on fixed incomes fresh and healthy fruit may be a luxury that they can't afford anymore. So getting fruit baskets for holidays, birthdays and other occasions is a big treat for them. You could be helping your friends and loved ones stay healthy as well as giving them a great gift. Here are just a few of the occasions that fruit baskets are perfect for: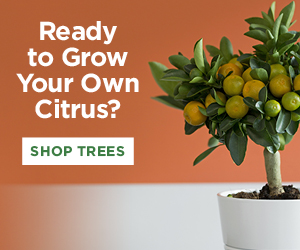 Holidays – Christmas shopping can be a nightmare. You can spend hours driving from store to store or looking for parking at the mall. Then you have to spend more time in crowded stores looking for the perfect gift which the store might not even have. Then you have to stand in line to pay for it. Then go home, wrap it, and drive to the post office and stand in line to mail it. And you have to do that for every gift you want to send. Skip that and send fruit baskets. You can shop online for beautiful baskets filled with high quality fresh oranges, grapefruit and tangerines. Your gift will be packed and shipped for you. All you have to do is compose a message for the card and it's done.
Birthdays – If you have a tendency to forget birthdays until the last minute sending fruit baskets is a great way to cover your mistake. You can send fruit baskets quickly and easily. Fruit baskets will arrive within days so no one will know that it's a last minute gift. When you have to send a last minute gift you can't go wrong sending fruit baskets full of tasty citrus fruit and other treats like candy or nuts.
Get Well gifts- If you want to let someone know that you are thinking of them when they get sick or have to go into the hospital fruit baskets make great gifts. They are fast and easy to send. There are gift baskets for every budget. And your friends and relatives who are sick can really benefit from eating healthy and vitamin packed citrus fruit as they recover. Cheerful oranges, tasty grapefruit and other citrus fruits packed into a gorgeous basket will cheer them up and help them get healthy again.