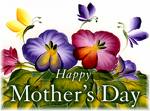 This Mother's Day, why not give Mom a gift that she'll really appreciate — like a beautiful citrus fruit basket filled with delicious, nutritious fresh fruits as well as other favorites like nuts, cheese, crackers or chocolates!
You can have a lot of fun putting together a customized citrus fruit basket yourself without too much investment of time and money, but Mom will still love that you did it just for her. However, if you need something at last minute, you can find a wide range on the Internet of beautifully hand crafted and decorated citrus baskets filled with a variety of fine fruits along with other goodies for anywhere from US $20 to $100 with an easy search.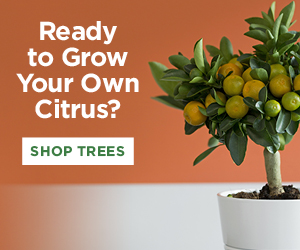 In fact, citrus fruit baskets make excellent gifts for almost any special occasion or event.  Because the live fruits in a citrus basket are so joyous and life-affirming, they are very appropriate gifts to celebrate the birth of a baby, a wedding or anniversary, graduation or new job.  At the same time, a citrus fruit basket is a thoughtful condolence and sympathy gesture in a time of grieving.  Traditionally, the most popular times to send citrus fruit baskets are Thanksgiving, Christmas and Hanukkah when many people and businesses are expecting visitors and need to serve snacks that almost everyone will enjoy.
The most common citrus fruits that go into a citrus fruit basket are traditional favorites that are generally available in the United States all year long, such as orange, clementine, lemon, lime, grapefruit, tangerine, mandarin, and kumquat. Occasionally other more exotic citrus fruits are included if they are seasonal and appropriate to the event. Many gourmet citrus baskets also include pears, figs, apples or grapes as well as nuts, crackers and cheese to add a variety of taste as well as aroma and elegant decoration.
Almost everyone loves citrus fruits, which also contain essential vitamins and minerals, such as Vitamin C and many others, and are an important food source. The history of citrus fruits goes back to ancient times when the fruits and flowers of citrus trees became renowned for their fragrance, which was used to perfume rooms, repel insects and sweeten breath.
With the gift of a citrus basket you just can't go wrong. The gift of a citrus fruit basket is smart, thoughtful, easy on the wallet but can lead to years of appreciation on your investment, whether you send it to a business, to your family – or even as a special present to yourself. Whether you do it yourself or order it from a specialty company, what you may lack in dollars can be made up for in imagination.